Page 44
on
August 15, 2017
at
6:00 pm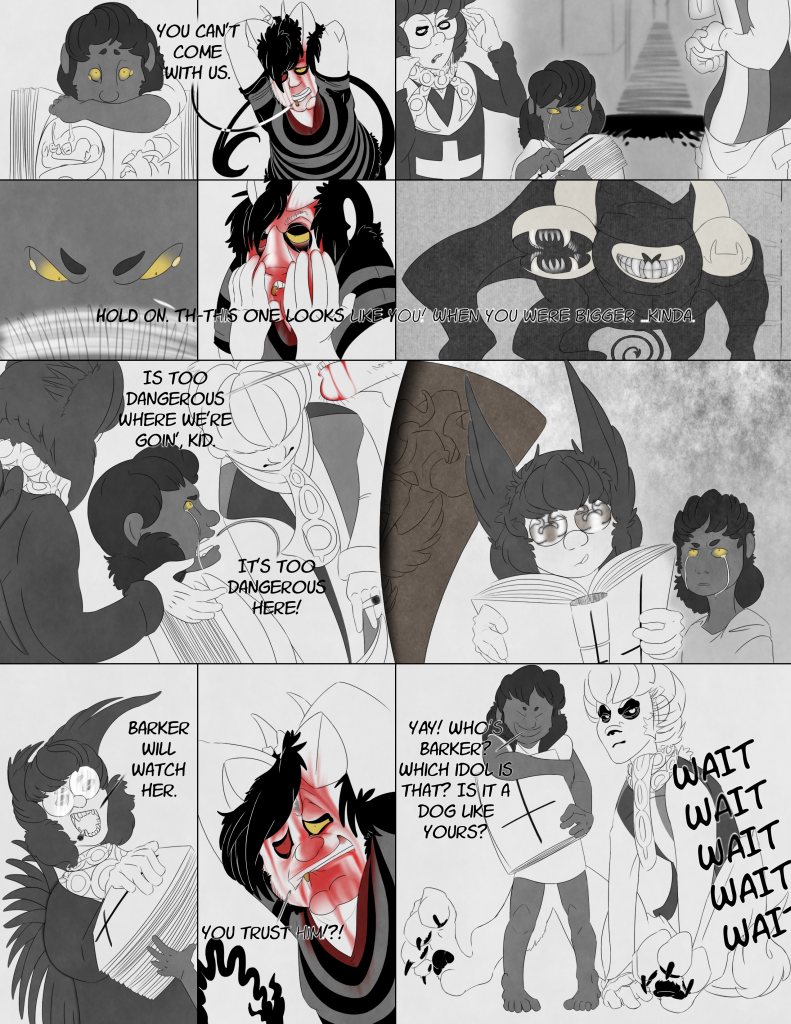 Patreon | Tapastic | Tumblr | DA | Duck
WOOF. I am slow. At drawing. At pushing content out. At just about anything and everything. So… we slowly push onward.
If you have a hard time imagining voices, the only solid voice I can hear in my head is Dark's (the satyr) which, which is Cry's voice.
Donations accepted on my site
Or become a patron
Questions? I have Answers?